If you are looking for low-cost or no-cost ways to promote any small business, try online article marketing.  Well-written original articles have proven to be one of the most powerful strategies for small business success on the internet.
Online article marketing can  take several forms.   First, there's writing original content for your own blog or website.  Search engines love unique content and are always trolling for something new.  Just make sure to do your keyword research before you write.  Rule of thumb:  have a targeted keyword at least 6 times in every 10 paragraphs of text.  Adding keyword-rich articles to your small business website or blog on a regular and consistent basis will keep the search engine bots coming back to update their indexing of your site.
The next most common online article marketing strategy is for a marketer to write an article about a topic related to their small business and submit it to an online article directory.  Article directories are where webmasters or ezine editors go to find new content to publish on their sites, blogs, or distribute to their readership in the form of  ezines if they do not want to write the content themselves. Article directories are also visited by people researching online for information. When you submit an article to an online article directory, you will be asked to create an author's "resource box" or "bio". This is a piece of text that you write to promote your personal website or a particular product.  If your article captures the reader's attention, they are likely to click one of your links to find out more about you and your products.
Since the idea is to have original, fresh content, I personally don't believe you should submit the exact same article to different online article directories.  I believe each article should be unique.  It's really not that difficult to edit and re-write an article.  You can use the same theme, but the words and ideas need to be varied.  But not everyone agrees with me.  Some people advocate submitting the exact same article to as many as five online directories at a time, the argument being that there are so many directories and different people prefer each one, so it expands your reach.
Point taken.  I just personally don't agree.  But hey, that's the beauty of the Internet.  There are almost no hard and fast rules.  Try some different things and see what works for you.
At the beginning, submit your articles to the free directories.  There are dozens of them, and each has its own submission guidelines.  It is imperative you read the submission guidelines for each site before you submit an article.  Some sites do not have an editorial review before you post, others do.  The sites that have the editorial review tend to have stricter standards, but they also tend to distribute their articles to larger, more established websites and have more traffic from the search engines, like Google or Yahoo.  My personal favorites are Ezinearticles.com, GoArticles.com, and ArticleAlley.com — but that's just me.
Once you get the hang of writing articles, you may want to consider submitting articles to sites that actually pay you for well-written articles, like Associated Content, or Constant Content.  These sites have high editorial standards, and many writers find they can earn additional money by submitting high-quality articles to these sites.  Ehow.com is another great place to submit articles if you are writing a "How-To."
Another option is to purchase a membership to a paid article directory.  The benefit to this approach is that these sites typically market their articles specifically to other members.  Since it is a paid directory, members are encouraged to use these directories as exclusive providers for their web content.  There are some websites or ezines that will never pick up your content from a free online article directory because of their membership to a paid service.  There are several to choose from, with monthly memberships typically running about $20 per month.  Some have a maximum number of articles you can submit, other don't.  You'll have to find the service that works for you.
Having your articles posted at article directories has a twofold benefit. The first benefit is that it gives you a one-way link from your author's resource box back to your website. This improves your website's ranking in the search engine placement. This is what Google calls "PR" (short for Page Rank). A link back is like a "vote" for your website. The more votes you get, the more important your website will appear to the search engines.  The more backlinks you build linking to your website or blog, the higher position your website or blog will appear in search results.
The second benefit is that real people read ezine articles. If people choose to read your article, it is logical that those people may be interested in your small business and, therefore, are potentially customers for you. This makes them "qualified traffic", i.e. people who are more likely to be converted into actual customers.
Another strategy is to skip the directories altogether and submit your articles directly to webmasters or ezine editors for inclusion on their website or in their ezine. Many ezines will accept free content, provided it is suitable and of interest to their audience. Some will do so only as part of an article swap, so you would need to have your own ezine and readership to do that. There are a few ezine publishers who treat such submissions as classified advertising and require payment, so you need to check the terms and conditions of publication at each individual website.
Most webmasters agree that free advertising, in every form, is worth the effort.  Getting links and real live visitors from online article directories is just the start, though.  The real power of online article marketing and why it's a key strategy for small business success is in its viral effects.
Viral marketing works something like this:
1.  You submit a well-written, keyword-rich article to an online article directory about a topic related to your small business.
2.  An ezine editor reads your article, likes it, and publishes it, circulating the article to all of its subscribing members.
3.  Some of those subscribers have their own ezines or websites and they also use your article as content, so they circulate it to their subscribing members.
4. Some of their subscribers will have their own ezines or websites and they will use your article as content.  And on and on.
An article will potentially spread throughout the Internet for literally years to come at no cost except for your time to write and submit (and there are plenty of freelancers who will even do that for you!).  It is for that reason that spending time on online article marketing is one of the best uses of your time for any small business owner looking for online success.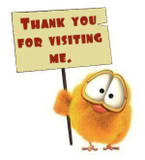 If you have questions about online article marketing, let me know.  I'd love to help you reach your Success Point.