Do you know how to obtain business credit?  If not, do you have enough money in the bank right now to be able to handle any financial need your business has?  If you were presented with a golden opportunity, say for instance, be a featured product on Oprah and all you had to do was produce 10 times your normal production run in a week, would you be able to jump on that opportunity?  If the perfect office location went up for sale tomorrow for sixty-cents on the dollar — would you be able to confidently put in an offer and get the loan?
For too many business owners, the answers are a resounding NO.
But it doesn't have to be that way.  There is a tested and proven path that successful businesses have followed to all the financing they want.   There is a formula to follow to obtain business credit.  I've put together a step-by-step guide that teaches you exactly what you need to do — and the order in which you need to do it — in order for you to successfully get business credit — credit in the name of your business, using your EIN, not your social security number.  I give you a list of vendors you should contact, and which vendors to avoid.  This information took me hundreds of dollars to learn, but it can be yours today for just $27.95.  That's it.  $27.95 that can save you tons of frustration and heartbreak and put you on the path to financial stability for your business.
Isn't it time you learned how to obtain business credit for your company?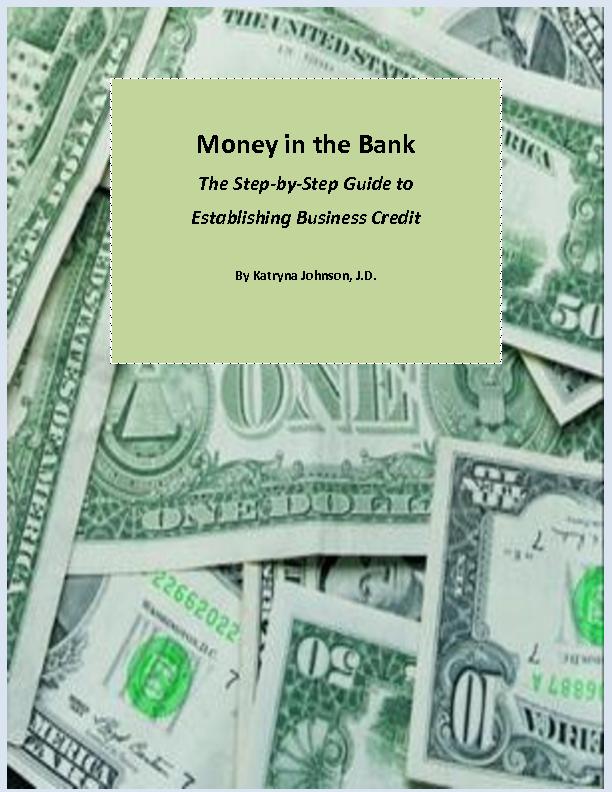 Inside these pages, I will walk you, step-by-step, through the process of setting the foundation that lending institutions look for when making loans.  You'll learn about the 5 prerequisites you absolutely MUST complete before you apply for ANY type of business credit.  You'll get a list of vendors who will grant you basic credit lines, using your Employee Identification Number alone, and report your prompt payments to Dun and Bradstreet, the most influential and prestigious business credit bureau.  This information and more can be yours for merely $27.95.
To get started on the path toward a future with no financial worries, let me show you how to obtain business credit.  Simply click on the Pay Now button.  You'll be glad you did.
Also available:  The Small Business Owner's Guide to Taxes.