Are Your Spending Habits Making You Broke?
I hate to be the one to break it to you, but your spending habits are keeping you broke. When's the last time you really sat down, created a budget, and took a hard look at your spending habits? If you have watched someone else have success and you say to yourself, "Oh, I really wish I could do that but I don't have the money," then you have a problem with your financial mindset. Investing money in yourself and your dreams is always a good investment.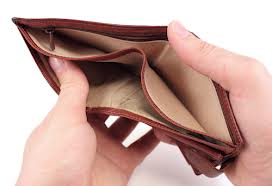 So, what spending habits are keeping you broke?
Here's a look at common spending habits that keep people from really using their money to their best advantage. Obviously, it's going to be different for everyone, but here are some ideas on where to look in your budget if you want to stretch the money you have.
If you smoke, you can quit (quite a money-saver and healthier option), or cut back, or switch to a cheaper brand. But for every dollar you save, you need to take that money and save and invest it. Do not spend it on something else.
If your preferred beverage is soda, switch to drinking water at least half the time. Instead of buying four 12-packs, only buy two and make them last. Again, every dollar you save needs to be invested in a business or in educating yourself.
One of the worst spending habits many Americans have gotten trapped by is credit card interest. Only use a credit card if you will be able to pay off the balance entirely in 30 days. If you have been carrying a balance, then you need to stop spending more than you can pay off. Interest on credit cards is a killer of financial freedom. If you use credit cards and pay your bills on time, make sure you call your credit card companies at least every 3 months and ask for a reduced interest rate. Many times, they will reward your loyalty – but only if you ask.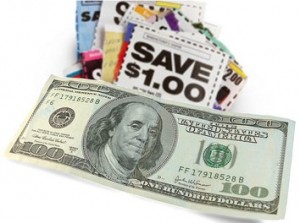 Taking advantage of available discounts and coupons is another way to improve your spending habits. If you don't regularly use coupons, start and you'll be amazed at how much you can actually save. And you don't have to buy a newspaper. There are websites, like coupons.com where you can browse and find discounts on the items and brands you normally buy. Use those sites! If you keep track of how much money using coupons can save you in a month, and set that money aside every time you go shopping, you will easily be able to invest in a business.
Getting control of your spending habits is a great start
Understanding how you currently use money and changing your spending habits to give yourself more money to invest in other areas of your life, like in a business, is just part of the equation. You also need to understand how does money flow for a W-2 employee, a business person, and an investor. Each one approaches money differently. Click here to see how does money flow in today's economy.
Here's to your success,
Trina
P.S. Looking for a side income? Want to make money while helping small business owners grow their business and helping families save money on everyday purchases? Then watch this video.